Vanessa
Vanessa is a 28-year-old single mom of two energetic kids, who are one and four years old. Originally from Oshkosh, she has lived in Madison with her family for six years. Vanessa says that as a single parent, even working full time, most jobs don't pay enough for her family to be able to afford to live in Madison. Prior to joining Madison Forward Fund (MFF), Vanessa and her kids had experienced extreme financial hardship, and at times, didn't have anywhere stable to live. She wanted to stay in Madison because it offered good long-term career potential, but couldn't afford the higher housing costs, even though she was working full time. It felt like a catch-22, and the stress of constantly being on the brink of homelessness took a toll on her mental health.
That's where MFF comes in (Vanessa first heard about the program from her kids' daycare center). She found out she was selected about the same time that she had applied for a new job as a legal assistant at a large law firm in downtown Madison. The opportunity to work at the law firm meant better pay, enough that she would finally be able to sustainably afford her own place to live with her kids, but the company was reluctant since Vanessa didn't have a college degree. So, Vanessa had the idea to use her MFF funds to cover the cost of enrolling in school to become a paralegal, something she had always dreamed of but never been able to afford previously. By showing the company that she was taking initiative and dedicated to professional growth, the company decided to invest in her, too. "I'm the only one in my firm that doesn't have a degree. Being in school and being an active student is really a huge part of why I got this job. [MFF] opened so many doors," Vanessa says.
Vanessa has been in her position for six months now, and just got a raise and a bonus. She is thrilled to be building a career in the legal field, while also having some income from MFF leftover to pay off debt (she hasn't had any late fees on bills and her credit score has skyrocketed) and doing special things for her kids that she wouldn't have been able to do before. She says that she was able to buy gifts for her kids at Christmas, and even got to plan a special birthday party at a trampoline park for her older kid.
"After everything that me and my kids went through, you're going through the day, horrible anxiety, stressed out, angry, worried, anxious. Now my bills are paid and I'm able to do things for my kids and provide for them. I feel so much lighter and happier. In my personal experience, [having a guaranteed income] put me in a place to get a really good job that I wouldn't have gotten otherwise. I wouldn't have been able to afford to live. It motivates me to want to do better things."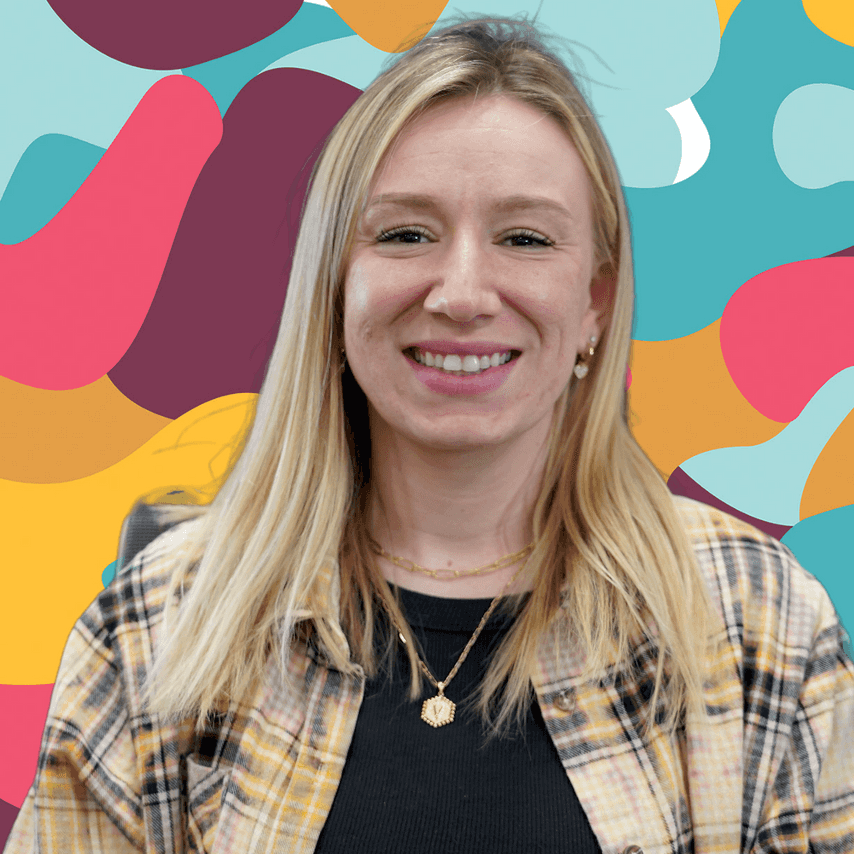 "I'm the only one in my firm that doesn't have a degree. Being in school and being an active student is really a huge part of why I got this job. [Madison Forward Fund] opened so many doors."