Calvin
One of seven siblings, Calvin was born at Joe DiMaggio Hospital in Hollywood, Florida. A high school graduate who went on to college, he is a renowned athlete and a military veteran.
Facing challenges later in his life, Calvin fell prey to the revolving door of poverty and incarceration.
With an unconditional guaranteed income, Calvin was able to pay fines and fees and complete parole. He is now free of all forms of correctional supervision. He was also able to purchase a vehicle, greatly expanding his opportunities and allowing him to travel to stay connected with his family.
Calvin is a certified over-the-road trucker whose goals include full-time employment in his area of expertise, homeownership, and living a joyful, free life. A believer in community advocacy, Calvin now assists other residents in the Volunteers of America program, provides support for those in recovery, and helps distribute resources to those in need through outreach work.
"[Guaranteed income] helps me monetarily afford food and helps me to be able to move around, maneuver, submit resumes, so on and so forth. I don't have to worry about committing another crime just to support myself."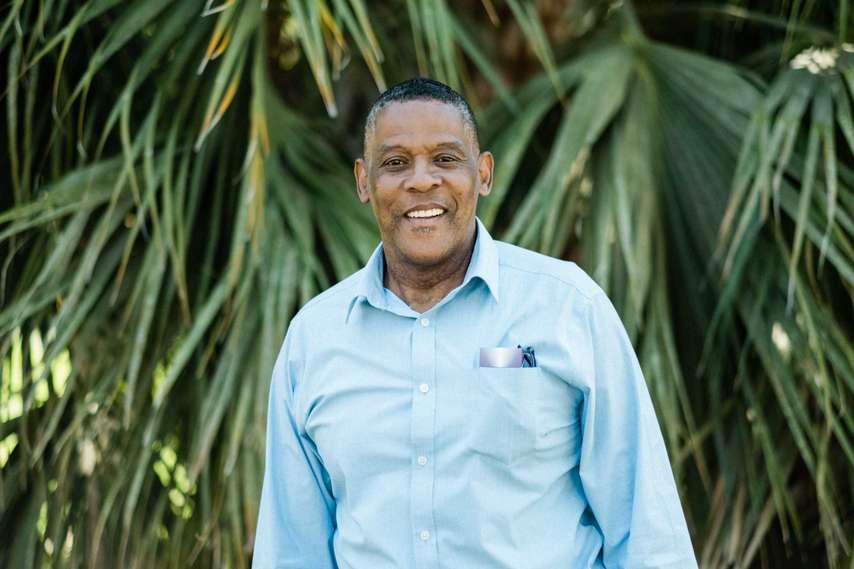 "[Guaranteed income] helps me monetarily afford food and helps me to be able to move around, maneuver, submit resumes, so on and so forth. I don't have to worry about committing another crime just to support myself."