Torry
Torry has been through tough times, in and out of jail, homeless, and even sleeping on benches at one point. The guaranteed income, with no strings attached, has completely changed his life. He says StepUp Durham has been a blessing.
"The funds are of great benefit to me because they help with my basic necessities like paying my rent," Cooper said. "My rent is actually $300 a month. The other $300 I try to save or pay off things that I need to get done like getting my license back."
Aside from his rent, Cooper also spends the money on food, clothes, and car rides, given he recently broke his ankle.
"Just me breaking my ankle is kinda a setback," Cooper said. "But it's not about how you fall. It's about how you get back up."
(Story gathered by Noorulain Khawaja, Spectrum News 1)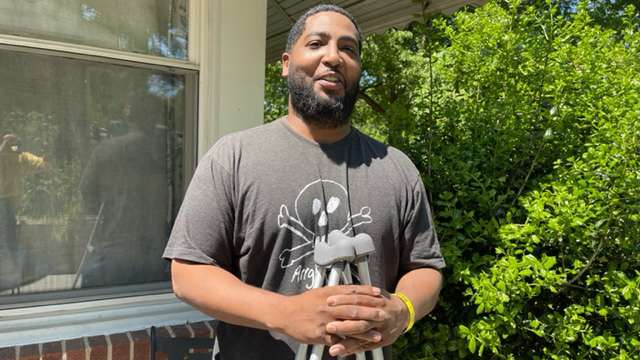 "The funds are of great benefit to me because they help with my basic necessities like paying my rent."